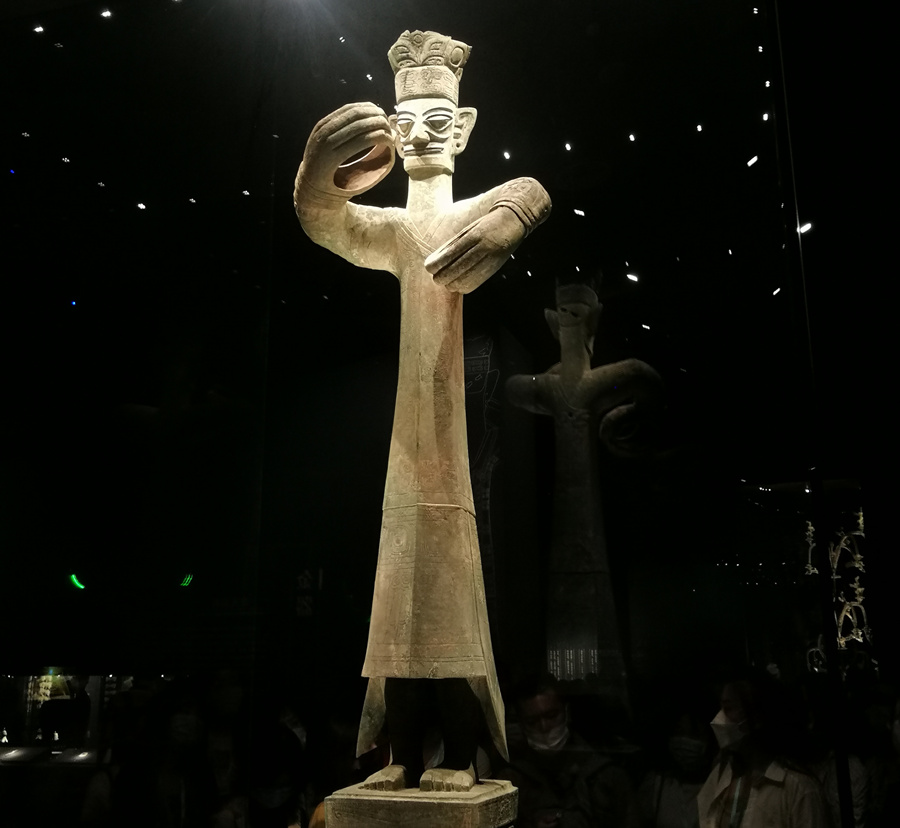 A grand statue of a human figure unearthed from the Sanxingdui site is on display at the Sanxingdui Museum, in Guanghan city, Southwest China's Sichuan province, on Sept 26, 2021. [Photo by Bi Nan/chinadaily.com.cn]
The Sanxingdui Museum in Guanghan city, Southwest China's Sichuan province, is at the northeast corner of the Sanxingdui archaeology site, and a large-scale modern special site museum in China.
The whole Sanxingdui site is about 12 square kilometers and the ancient city measures about 3.5 square kilometers,. This was the site of the capital city of the ancient Shu state.
The discovery of two large sacrificial pits in 1986 at the Sanxingdui site is considered one of the most important archaeological finds of the 20th century.
From November 2019 to May 2020, six new sacrificial pits were discovered at the site, and excavation work is still ongoing. So far, more than 500 pieces of major relics have been unearthed.
In recent years, cultural creative products based on the museum's cultural treasures, such as grand statues of human figures and bronze masks, have captured many visitors' hearts.